Teleda - Orgo
Eternity of the sun into the bottle.
There is a very interesting definition and history behind that Georgian words "Teleda" and "Orgo".
Teleda is an ancient name of Telavi, the main city of Kakheti region. The first archaeological findings about Telavi date back to the Bronze Age. One of the earliest surviving accounts of Telavi is from the 2nd century AD, by Greek geographer Claudius Ptolemaeus, who mentions the name Teleda (a reference to Telavi).
Orgo is the stone that was used as a closure of Qvevri in ancient times in Georgia. We still use that old tradition in our cellar for some Qvevris.
We mostly qvevri wine with some exceptions like Cuvee and Rose of that are made with conventional style technique. Total production is 100 000 bottle.
We use big Qvevri for alcoholic fermentation as well keeping wine for ageing. However when alcoholic fermentation is over and several months are passed we separate skin and juice from each other. Wine volume in big Qvevri is reduced. To minimize risk of oxidation we have to fill Qvevri till the top. Small Qvevris help us to keep exact same wine and use it for filling big Qvevris.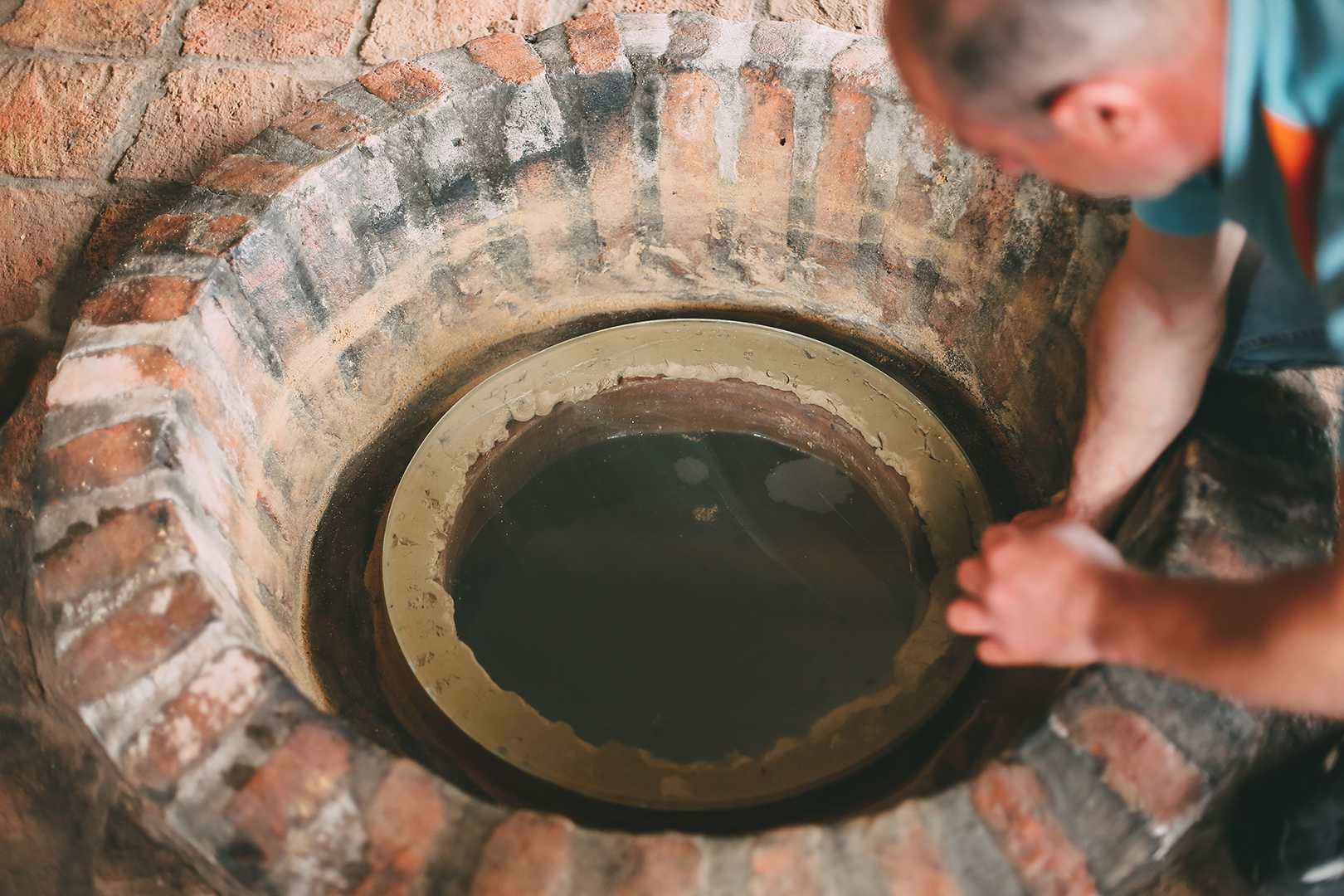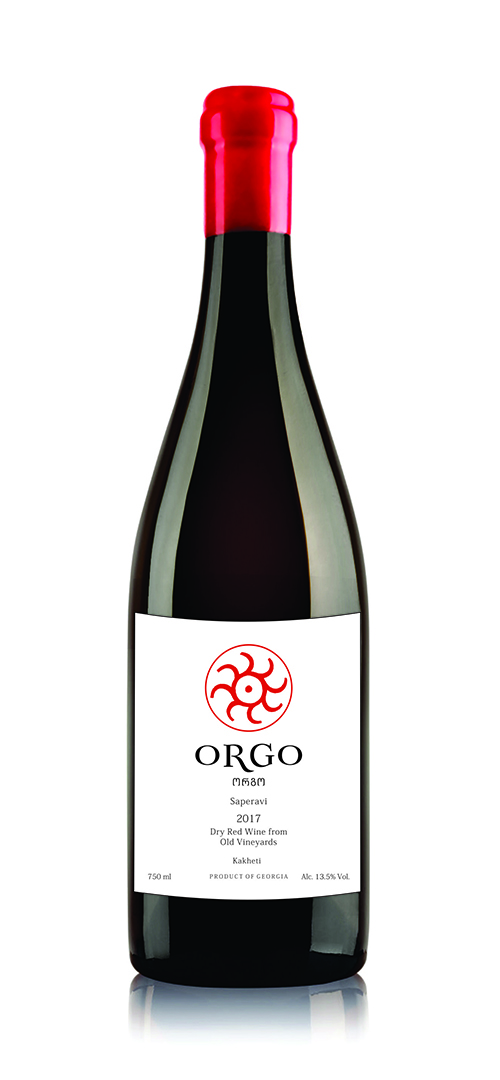 We make our red wines from Saperavi. Saperavi is the main red variety in Georgia. In case of red wine we leave grape juice with "chacha" only 20-30 days. You can leave wine for longer period; however, you should know very interesting fact about color extraction and grape skin. Grape skin compounds especially tannins have ability to grab Anthocyanins (red color phenols) from grape juice. It turns out that if you leave skins and juice together more than a month, color intensity in the juice will be reduced.
We do not filter wines, we do racking.
The last step is bottling and labeling.
We do champagne method for making sparkling wine. Interesting fact about our sparkling is that we use Qvevri wine, however wine goes through alcoholic fermentation without skins and stems. Second fermentation is already in the bottle. For second fermentation we use can sugar 24gr/L and yeast. We make only Brut Nature, that means we do not add any sugar after fermentation process.